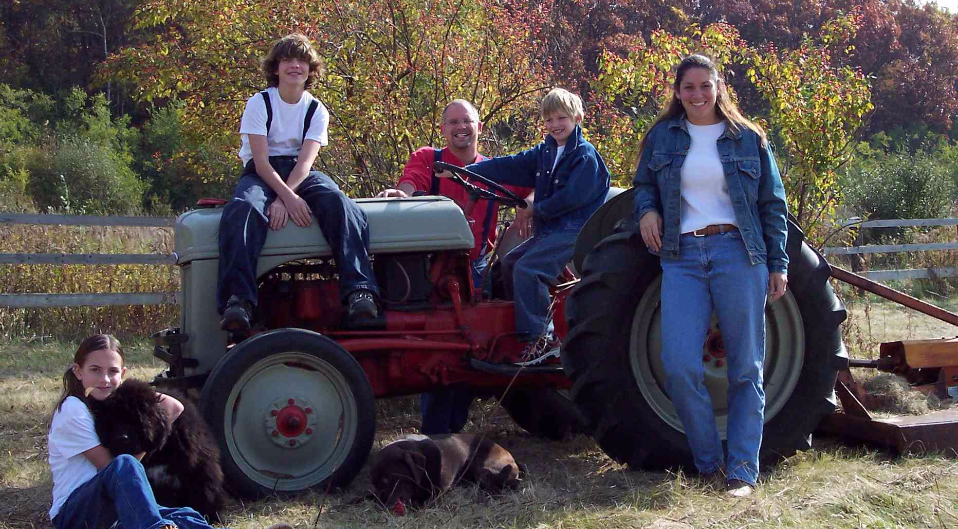 Family-owned, Small Family Natural Farms began in 2005 when our family purchased five acres of land and a 1949 Ford 8N tractor. We wanted a unique farm experience for our family with the opportunity to have farm pets and produce food in our "backyard." We began with horses and quickly added chickens, bees, turkeys, dairy cows, lamas, alpacas and hogs. Our eggs, milk, honey, beef, pork & turkey are favorites of our family and friends - hence our expansion to 30 acres in Harvard, IL.
Come by our farm, we're happy to talk with you about our practices and what makes our meat different. The trip is worth it and the Harvard-Woodstock-Marengo area offers a wealth of u-pick berry stops, orchards, Christmas tree farms and pumpkin patches.
We are currently building fences and homes for our animals.